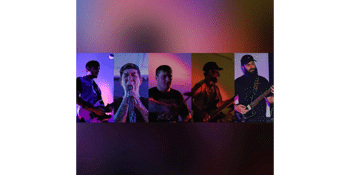 Total Buzzkill Presents
Total Buzzkill
with VOLA INERTIA and B.C.
The Basement - The Abyss (Belconnen, ACT)
Friday, 8 July 2022 7:00 pm
Heavy hitters TOTALBUZZKILL are taking their newest release "Only One to Blame" to the stage, starting with a huge night at The Basement Canberra. Along for the ride are dear friends VOLA INERTIA, celebrating their "SCALP E.P." and local legends B.C. plus special guests.