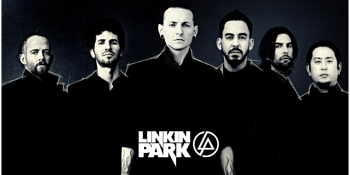 Streetparty Events Presents
Emo Night Linkin Park Party Canberra
The Basement - Canberra (Belconnen, ACT)
Friday, 5 August 2022 7:00 pm
Dob in someone who listens to way too much LP to win a $100 prize!

All our events sell out, buy now or Cry later!

Free Emo Makeover Station
Rawr Visuals
$10 Early Bird Tickets
Best fishnets win a $100 prize!
Free Birthday Packages Available

Linkin Park Theme Drinks:
Numb Shots
Bleed It Out Brews
One Shot Closer

7:00 PM Ice Nine Kills Vs Black Veil Brides Vs Motionless In White
7:30 PM Bullet For My Valentine Vs Asking Alexandria Vs The Amity Affliction
8:00 PM Pierce The Veil Vs Sleeping With Sirens
8:15 PM A Day To Remember Vs I Prevail
8:30 PM Eskimo Callboy - Hypa Hypa Dance Off
8:45 PM Falling In Reverse Vs Escape The Fate
9:00 PM Nu Metal o'clock - Slipknot, System Of A Down, Limp Bizkit, Papa Roach, Rage + More
9:30 PM Green Day VS The Offspring
10:00 PM Bmth Ball
10:30 PM Blink Vs Good Charlotte Vs Sum 41
10:45 PM
11:00 PM Panic At The Disco Vs Fall Out Boy
11:30 PM 100% Linkin Park
12:00 AM Family Photo + Miserable At Best Crying Session
12:05 AM My Chemical Romance Vs Paramore
12:30 AM 30H!3 Vs Metro Station Vs Cobra Starship
12:45 AM Avril vs The Veronicas
1:00 AM Mr Brightside Finale

Plus heaps more Emo, Alt Rock, Metalcore & Pop Punk bangers all night!

Inbox us if you want free entry for all our events!
fb.com/emonightau
instagram.com/emonightau
tiktok.com/@emonightau
twitch.tv/emonightau
EMONIGHT.COM.AU

Staff wanted - multiple roles available! DJs, Designers, Photographers, IG Content Creators, Influencers, Videographers, Video Editors, Photo Editors, Door Staff, Event Hosting Staff Plus More! Inbox our page if interested! (Do not inbox the venue page)

We do not condone the purchase of tickets from any 3rd party resellers. The only way to guarantee the authenticity of tickets is by purchasing directly from the ticket link listed in our event. If an individual claims to have tickets available for this event they are not verified by us and may not be legitimate tickets.

18+ photo ID required. No refunds.